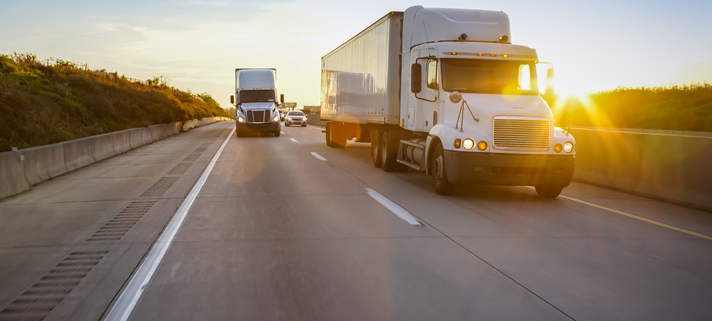 Pennsylvania – December 17, 2020
After a massive accident involving 55 tractor-trailers and 11 passenger vehicles, one person suffered fatal injury and another person died from a medical issue unrelated to the extreme accident in eastern Clinton County. Interstate 80's eastbound lanes were closed while heavy duty wreckers were called to the scene to remove the damaged vehicles.  The initial crash between two commercial vehicles and two passenger vehicles caused a chain reaction when other vehicles could not avoid colliding due to the severe road conditions caused by the storm.
When catastrophic injuries result from multi-vehicle collisions after tractor trailer accidents, experienced Pennsylvania accident attorneys can assist with building a case based upon the extent of damages caused by the distinct size differences between a tractor trailer and a passenger vehicle.  In the case of a multi-vehicle wreck, multiple attorneys will have to work with insurance companies and research case specifics to place a value on the loss occurred because of catastrophic injury, or wrongful death claims for each accident victim.
Injury types.
Insurance companies recognize certain types of injuries in accident claims as catastrophic when they cause lasting damage to a person's life, or are above a certain financial threshold.  These injuries often limit the ability to work and secure wages, to assist with home and family, and to pay for measurable expenses related to medical treatment and renovations to living space to account for life changes. They often include injury to the spinal cord, the brain, the limbs, or internal organs.
Insurance. 
A truck accident attorney can explain Pennsylvania's  "modified comparative negligence" rule, where an individual can still recover damages in a personal injury lawsuit, but the amount of compensation will be reduced by an amount that is equal to their percentage of fault.   An accident victim can only seek damages from the truck driver if they are less than 51 percent at fault. Full and limited tort are options that individuals can choose under their auto insurance policies in accordance with Pennsylvania motor vehicle financial responsibility laws. Personal injury legal action needs to be initiated within the two year statute of limitations in Pennsylvania.
Seek legal counsel.
Contact an experienced accident attorney for a consultation, as they can research specific case facts and interpret accident reports, and utilize state, and federal law to support a case's best outcome toward the compensation of damages.  Scanlon & Wojton will fight for comprehensive damage awards for wrongful death claims, or catastrophic injury damages after a multi-vehicle crash.
Scanlon & Wojton, Attorneys at Law
The Mitchell Building
304 Ross Street, Suite 510
Pittsburgh, Pa 15219
Phone:  (412) 918-1241
Fax: (412) 235-7275
Sources.
https://www.legis.state.pa.us/WU01/LI/LI/CT/HTM/42/00.085.053.000..HTM
https://www.dot.state.pa.us/Public/DVSPubsForms/BMV/BMV%20Forms/AA-600.pdf
https://www.legis.state.pa.us/WU01/LI/LI/CT/HTM/42/00.071.002.000..HTM
https://www.legis.state.pa.us/WU01/LI/LI/CT/HTM/42/00.055.024.000..HTM
https://www.wpxi.com/news/top-stories/two-killed-66-vehicle-pileup-north-central-pennsylvania-multiple-people-injured/5VYYYK7IBJE2LH5C4QJAMQ2EBA/
https://truck-accident.usattorneys.com/wp-content/uploads/sites/2/2020/02/iStock-870341722.jpg
491
712
nora
https://usattorneys.com/wp-content/uploads/sites/2/2020/01/logo.svg
nora
2020-12-18 21:36:46
2020-12-18 21:43:43
Wrongful death losses after multi-vehicle truck accidents in Pennsylvania.