Will a trucking company face any consequences for causing an accident in Yuma?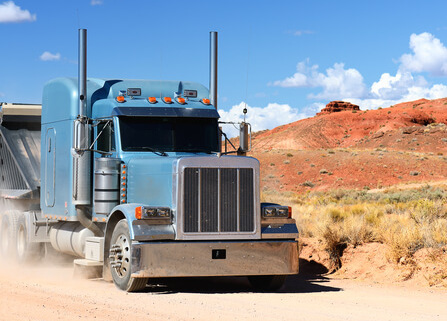 Yuma, AZ – Trucking is a highly regulated industry for a number of reasons. One of the main aspects of truck driving that is scrutinized is driver and vehicle safety. Both the individual driver and their employer may deal with a number of problems if they are found to be responsible for causing an automobile accident. The financial consequences of truck collisions often run into  hundreds of thousands of dollars, meaning that the issues caused by a crash are a serious matter. Victims who are facing these kinds of financial problems due to a truck driver should look into getting legal help immediately. 
Insurance increases
Even though trucking companies are required to have special insurance that pays out larger amounts in case any of the trucks in their fleet are involved in a collision, they still face the same consequences as many other drivers. This includes increased rates if there is an accident. 
The company's insurance provider ultimately has discretion regarding how they handle a company's rates and policy after an accident, but most times there will be higher rates to pay for coverage.
Criminal charges
It is possible that certain illegal behaviors can result in criminal charges, although these are brought by the state against the individual driver rather than their employer. Actions such as driving under the influence of drugs or alcohol, vehicular manslaughter, or reckless driving are some of the only ways that the driver will be arrested. If the driver is convicted of any of these offenses, it is likely that they will lose their commercial driver's license as well.  
Injury lawsuits
People who are hurt because of the company's drivers always have the right to try to sue them. The employer can be attached as a defendant because they are strictly liable for the actions of their employees during normal working hours while they are engaged in job duties. The victim is allowed to argue that all of their losses related to the accident are the financial responsibility of the company. 
Government sanctions
There are various agencies involved in the process of regulating commercial vehicles and their drivers. If violations related to the vehicle, cargo, or driver's credentials are found, there may be fines and the vehicle will be taken out of service temporarily. Companies that gain a reputation as repeat offenders may have to deal with more severe consequences. 
Assistance from a local attorney
Schneider and Onofry is a trusted source of help and information for anyone who has been injured in an accident in the Yuma area. Their attorneys are available to meet with people to discuss the process of a civil lawsuit for compensation and related matters. 
Firm contact info:
207 W. 2nd St., Yuma AZ 85364
928-257-4887
soarizonalaw.com
https://truck-accident.usattorneys.com/wp-content/uploads/sites/2/2021/07/photodune-3356895-semitruck-driving-across-the-desert-xs.jpg
447
447
brian
https://usattorneys.com/wp-content/uploads/sites/2/2020/01/logo.svg
brian
2021-07-21 09:35:26
2021-07-21 09:35:26
Will a trucking company face any consequences for causing an accident in Yuma?