What is pain and suffering in a truck accident lawsuit in Fresno?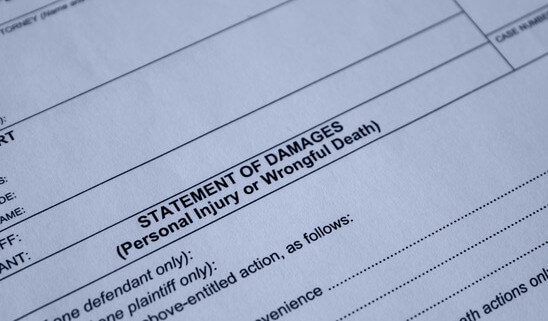 Fresno, CA – When a person who is injured in a truck crash files a lawsuit, they can ask for a few different types of compensation. Attorneys divide this demand for damages for clients into economic or compensatory damages, non-economic damages also known as pain and suffering, and the possibility of punitive damages. Damages for pain and suffering require special focus, as this can often be a nebulous and confusing concept. However, Fresno truck accident lawyers are available to give specific advice regarding whether a lawsuit is necessary, and related issues such as the compensation available and the probability of success.   
When pain and suffering damages are available
Pain and suffering damages may potentially be at play in cases where there are injuries. The plaintiff's lawyers will need to put a value on things like physical pain, mental and emotional suffering, and quality of life problems that are related to the accident and the symptoms of the person's injuries. This cannot also include the exact medical costs of the injuries, as those are already summarized into compensatory damages. Thus, the pain and suffering amounts need to essentially focus on the victim's emotional and mental state caused by their injuries.  
How much are pain and suffering damages worth?
Fresno accident lawyers are given a great degree of latitude to try to argue for non-economic compensation in front of a jury or during settlement negotiations. As a general rule, accidents that result in very serious injuries, fatalities, and losses will always potentially be worth larger amounts than minor accidents. The lawyer may argue that the pain and suffering damages should be equal to or greater than the compensatory damages paid out for specific medical bills and property damage. It is also common for lawyers to ask for double or triple the compensatory amount if the injuries are life changing. This is ultimately at the lawyer's discretion and it can be hard to put a specific numeric value on any case without speaking to the specifics of the case. For this reason, it is important that the lawyer has significant experience with settlement negotiations, as trials are much less common in accident lawsuits. 
California laws that limit pain and suffering compensation
In California, there are certain situations where accident victims cannot recover any damages for pain and suffering in a lawsuit against a truck driver or commercial vehicle company. This includes situations where the plaintiff was convicted of a drunk driving offense during the accident, and any driver involved whose vehicle lacked the insurance coverage required by law. 
Truck accident attorneys in California
USAttorneys.com is a site that helps people find lawyers in their area. Anyone who is looking for a local attorney can call 800-672-3103 for more information.
https://truck-accident.usattorneys.com/wp-content/uploads/sites/2/2021/07/photodune-5025454-legal-form-for-filing-for-punitive-monetary-damages-xs.jpg
365
548
brian
https://usattorneys.com/wp-content/uploads/sites/2/2020/01/logo.svg
brian
2022-06-27 14:32:19
2022-06-27 14:32:19
What is pain and suffering in a truck accident lawsuit in Fresno?