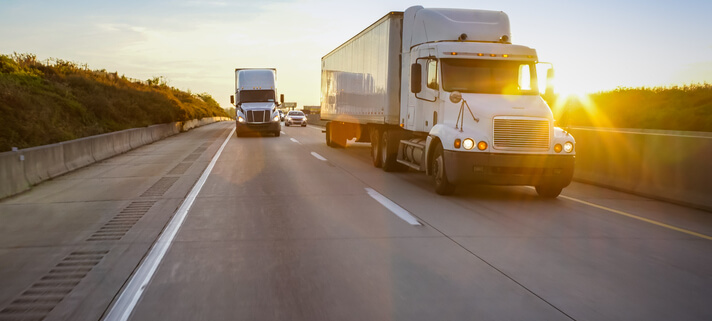 Coconut Creek, FL – Incidents involving semi trucks or other similar commercial vehicles are more likely to result in serious injuries and fatalities due to the size of the trucks involved. If a fatality occurs, certain relatives of the deceased person have the right to bring a wrongful death lawsuit against the driver and their employer. This type of action will help pay for funeral and burial costs, along with other types of damages. 
Florida's wrongful death statute
There is a special law that allows accident victims to bring a civil case through their family members, even if they are not around to do so on their own because of a fatal incident. This is called a wrongful death law, and it has many similarities to other personal injury cases. This type of case can also be brought regardless of whether criminal charges are filed for the same incident, as the wrongful death case will proceed separately through the civil courts. 
Wrongful death cases have a shorter statute of limitations than other injury lawsuits. The family only has two years from the time the person died. 
Damages available
A significant factor in wrongful death cases is the value of the victim's earning potential and services that they provided for their family. This can be a substantial sum, especially if the victim earned large amounts and had years or decades remaining until their retirement. The family can also ask for non-economic damages related to their pain, suffering, and emotional trauma caused by the accident. 
The defendant in the lawsuit
Truck collisions can be more complex than other accidents because the person who was driving at the time may not necessarily be the defendant in the lawsuit. The driver's employer is liable for all of their actions while engaged in their normal job duties, and there may be other parties implicated such as the vehicle manufacturer or a company that loaded the cargo. Any or all of these groups or individuals can possibly be named as defendants. In civil lawsuits, it is common for an attorney to attach all of these parties at the beginning of the lawsuit, and then defendants who are not liable may be severed from the lawsuit as more information is made available through the discovery process.  An attorney can provide more specific information about how this process will be applied during any given case.
Legal help after a fatal accident
Rosenberg Injury Law is available to help anyone who has been hurt by a truck driver in Coconut Creek and other parts of Florida. Their attorneys can meet with victims during an initial consultation to discuss the firm's services and related issues. 
Firm contact info:
The Law Offices of Jeffrey A. Rosenberg
5255 North Federal Highway, 3rd Floor, Boca Raton, Florida 33487
561-508-8800
rosenberginjurylaw.com
https://truck-accident.usattorneys.com/wp-content/uploads/sites/2/2021/07/iStock-870341722.jpg
491
712
brian
https://usattorneys.com/wp-content/uploads/sites/2/2020/01/logo.svg
brian
2021-07-16 09:49:06
2021-07-16 09:49:06
What can a victim's family do following a fatal truck collision in Coconut Creek?