This is why some settlement offers are rejected after a truck accident in Virginia Beach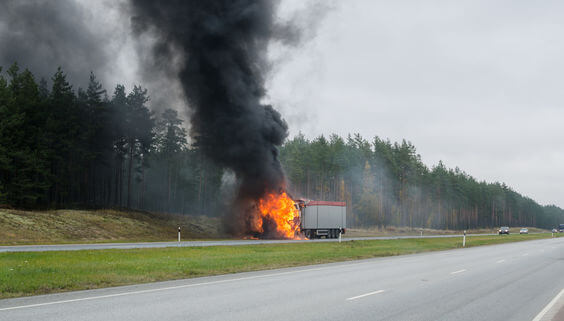 Virginia Beach, VA – When a commercial vehicle is responsible for causing an accident and any associated damage, their insurance company will have to pay those who are affected. This is almost always done through a settlement that avoids further litigation. However, just because the insurance provider for the trucker and their employer offers money does not mean that it should be accepted right away. An overview of why some settlement offers are rejected is important to those who are in the process of bringing a lawsuit.
Virginia Beach accident lawyers can give more details about the process to bring a civil case for compensation. 
The purpose of a settlement
Negotiating a settlement is preferable to going to trial in a majority of cases. An accepted settlement agreement also represents the absolute end of the litigation related to the accident case. This means that even if other injuries or problems are discovered at a later time, the plaintiff has already agreed that they cannot take further legal action. For this reason, people need to be careful that they will have all or most of their needs related to things like healthcare, lost income, and other costs satisfied by any agreement that is actually accepted. 
Reasons to reject a settlement
It is a common tactic of insurance companies to try to offer a lower settlement initially, and get the victim to accept an offer that may be against their own interests. It is best to have Virginia Beach truck accident lawyers involved in any dealings with the defendant's insurance provider, as they can review the agreement thoroughly, explain it to the victim, and ensure that it is a good deal based on the severity of the incident. Many insurance companies attempt to shortchange victims who are unrepresented by getting them to accept the offer quickly without fully understanding what is happening.  
Damages in truck accident cases can be substantial
Although the trucking company and their insurance provider will not admit this to those they have harmed, the average collision involving a large semi truck causes hundreds of thousands of dollars worth of damage or more. This means that victims can often argue for very large amounts of compensation from the insurance company, especially when they factor their lost income and wages, medical costs, and other losses directly related to the crash. It is even possible to project future needs related to healthcare, recovery, and lost earning potential, and the defendant trucking company may have to pay these as well. 
Truck crash lawyers are available in Virginia
USAttorneys.com is a service that helps people find lawyers in their area. People who are in need of representation can call 800-672-3103 to get connected with attorneys. 
https://truck-accident.usattorneys.com/wp-content/uploads/sites/2/2021/12/photodune-13705941-the-burning-truck-on-the-road-xs.jpg
355
564
brian
https://usattorneys.com/wp-content/uploads/sites/2/2020/01/logo.svg
brian
2022-06-30 11:14:18
2022-06-30 11:14:18
This is why some settlement offers are rejected after a truck accident in Virginia Beach