These are the types of training that truck drivers receive in Milwaukee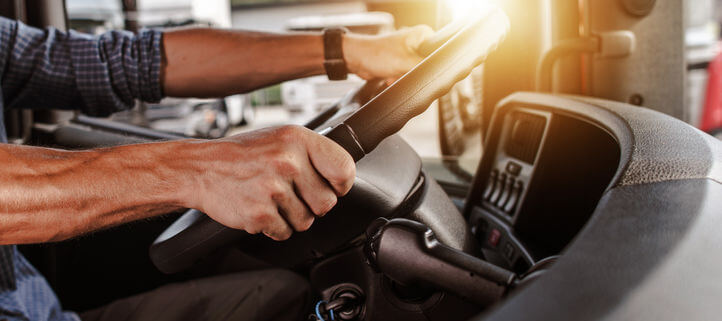 Milwaukee, WI – People who want to operate commercial vehicles for a living need various types of special training to get their CDL and continue to work through the years. This can be much more extensive than what is required to get a standard driver's license, and commercial drivers also need to be much more careful about following relevant laws and regulations that apply while they are working. If a driver causes an accident or engages in certain illegal behaviors, it is much more likely that they can face a lawsuit from Milwaukee truck accident lawyers or lose their commercial driver's license. 
The initial process to get a CDL
Drivers in Wisconsin need to meet certain requirements to get a commercial driver's license from the state. They will need to complete an entry level driver training program, which may be provided by their employer. Additional steps are required later if the driver wants to upgrade their CDL class or transport hazardous materials. Once the driver takes and passes a written knowledge test, they will also be required to drive the type of vehicle they plan on using with their learner's permit. A road test will be necessary for drivers to convert their permit to a full license after a waiting period of at least 14 days, and they also must pass a medical exam to ensure that they are in good enough health to drive without issue. 
Upgrading a CDL
Certain commercial drivers may need to transport passengers, operate larger vehicles, or move hazardous materials from one place to another. There are separate knowledge tests which are administered to those who need these qualifications. Drivers with these additional responsibilities should be especially careful to avoid lawsuits from Milwaukee accident lawyers, as they can be held to a higher standard of care. 
Employer training
Once a person has their CDL and is employed by a company that operates a fleet of commercial vehicles, it is possible that the employer may want to provide continual training related to things like safety precautions that are relevant to their specific line of business. This can be a good investment for the employer, as drivers with better training are less likely to cause crashes or have other issues that can cause their vehicles to be taken out of service for violations of transportation regulations.  
Liability for accidents
One of the reasons that training is so important is that a trucking company or their insurance company may have to pay out large amounts of damages to a victim after an accident. This can be a very serious expense depending on the collision.
Finding a truck accident attorney in Milwaukee
USAttorneys.com is a service that helps people find local attorneys in their city. Those who need assistance with the process to locate a legal professional can call 800-672-3103
https://truck-accident.usattorneys.com/wp-content/uploads/sites/2/2021/12/iStock-940298922.jpg
483
722
brian
https://usattorneys.com/wp-content/uploads/sites/2/2020/01/logo.svg
brian
2022-06-25 09:59:25
2022-06-25 09:59:25
These are the types of training that truck drivers receive in Milwaukee