These are the most important trucking safety regulations in Kansas City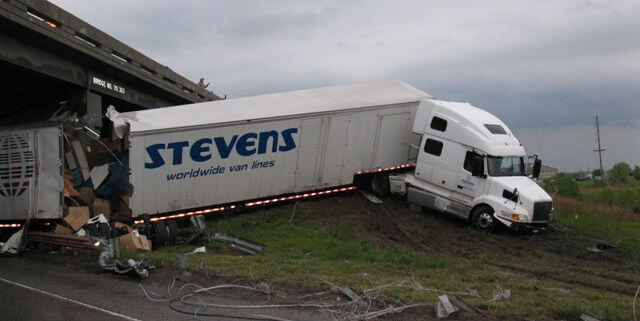 Kansas City, MO – Safety regulations in the trucking industry are meant to help prevent accidents and the loss of life. There are a number of regulations that govern how commercial vehicles can be used, in addition to the standard rules of the road such as speed limits and the use of headlights. If an accident happens and the victim can prove that such regulations were not observed with the help of Kansas City accident lawyers, they can receive compensation to cover any losses related to the incident. 
Limitations on driving
Accident data has shown that drivers who are tired, overworked, or stressed are much more likely to cause an accident and make mistakes. Fatigued driving especially has been known to cause symptoms in drivers that are similar to intoxicated driving. For these reasons, there are required break periods of at least thirty minutes for every eight hours of driving. A trucker is also limited to a total of eleven driving hours within a work day. Police can enforce these rules by checking the driver's logs and taking the vehicle out of service if violations are discovered. 
Hazardous materials 
Truckers take on additional risks if they have to transport materials such as fuels, biohazardous items, radioactive items, explosives, or other materials that pose a significant danger to the public. This kind of trucking is subject to significant regulation. These drivers will require additional training to receive a special endorsement on their CDL, and their employer will have special high risk insurance to cover the costs associated with a collision and exposure to hazardous materials. 
Driver training
Those who want to drive commercial vehicles for a living will have to undergo additional training and gain relevant experience. Regulations for truckers ensure that all who operate commercial vehicles have the required class of CDL that matches their vehicle, as well as any other types of training required by their employer. Penalties for operating a semi truck or other similar vehicle without these credentials can be severe, and it provides drivers and their employers an incentive to obey the law.  
Violations of trucking regulations
Kansas City truck accident lawyers have the ability to use evidence of a violation of safety regulations to show that a driver was responsible for injuries. When they represent an accident victim, it is highly likely that issues related to factors such as fatigued driving or hazardous materials may be relevant to the lawsuit. Violations of these laws and regulations tend to provide strong evidence of negligence. 
Legal advice after a truck accident in Missouri 
USAttorneys.com works with people who are looking for legal professionals in their city. Those who need advice about finding attorneys can call 800-672-3103 for additional assistance. 
https://truck-accident.usattorneys.com/wp-content/uploads/sites/2/2022/01/Weather-related_traffic_collision_on_the_Kansas_Turnpike.jpeg
480
640
brian
https://usattorneys.com/wp-content/uploads/sites/2/2020/01/logo.svg
brian
2022-06-29 09:39:04
2022-06-29 09:39:04
These are the most important trucking safety regulations in Kansas City