These are the most dangerous types of commercial vehicles in Las Vegas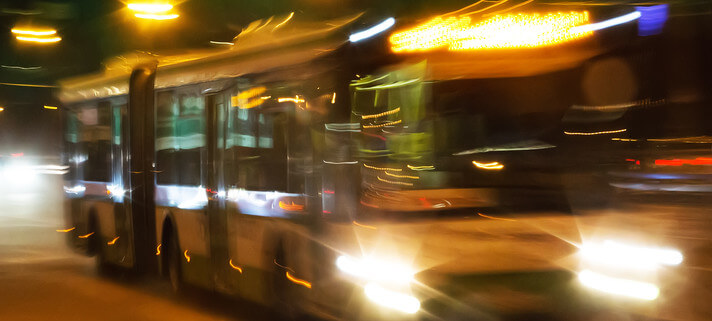 Las Vegas, NV – The roads in Las Vegas and other cities are filled with a combination of semi trucks, buses, government vehicles, standard cars, and other types of traffic. Certain types of large commercial vehicles tend to be dangerous due to the fact that they can cause large amounts of property damage and serious injuries if there is a collision. People who are harmed in this manner also have the ability to sue the driver of any vehicle and their employer with the help of Las Vegas accident lawyers to make them pay for the damage that they created.  
Garbage trucks
Garbage collection trucks are routinely involved in accidents in many cities. A truck that is collecting waste materials in any city will have to constantly make stops and maneuver in and out of traffic. This can be especially dangerous to not only other vehicles, but pedestrians and bicyclists as well because the truck driver may not always see them. It is also possible that the garbage or other debris can end up falling onto the road and creating hazards as well. 
Semi trucks
Semi trucks that pull trailers to transport various types of goods are a regular fixture on American highways. While these kinds of trucks are necessary to keep the economy running, they are also dangerous in the sense that they are responsible for many accidents, injuries, and fatalities each year. The trailer can flip over or onto its side and create situations where multiple cars are affected in an accident. Semi trucks and their trailers are also much larger and heavier than most other vehicles on the road, and this size difference means that there can be serious damage to the smaller vehicle after a crash. Las Vegas truck accident lawyers are experienced in making companies pay victims for their losses.  
Tankers
A truck that is pulling a tanker will often contain hazardous materials such as fuel or chemicals. This creates an additional danger as there are concerns if people nearby or the environment is exposed to any kind of hazardous material. These dangers have also prompted the government to create special regulations regarding how hazardous materials must be handled and transported, and the drivers need additional qualifications to operate these kinds of trucks legally. 
Buses
A bus can be difficult to handle due to its size and elongated shape. There are many buses transporting passengers around the city at any given time, and these kinds of accidents tend to cause large volumes of injuries due to the number of people inside the vehicle at any given time. 
Truck accident attorneys in Las Vegas
USAttorneys.com is a site that works with people who are searching for attorneys in their city. Those who need to locate a legal professional can call 800-672-3103 for more information. 
https://truck-accident.usattorneys.com/wp-content/uploads/sites/2/2021/06/iStock-924197940.jpg
491
712
brian
https://usattorneys.com/wp-content/uploads/sites/2/2020/01/logo.svg
brian
2022-06-24 11:16:21
2022-06-24 11:16:21
These are the most dangerous types of commercial vehicles in Las Vegas