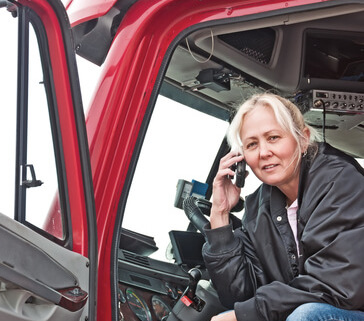 Everyone knows that distracted driving is a major issue in New Mexico. In 2019, it was reported that the Land of Enchantment was the most dangerous state in the entire nation in terms of distracted driving, with almost 62 distracted driving deaths per million residents. This is despite the fact that New Mexico has strict laws against texting while driving. Truck drivers are just as prone to distracted driving as normal motorists, but there may be unique distractions in the trucking industry that are not found anywhere else.
If you have been injured in a New Mexico truck accident, it makes sense to get in touch with a qualified attorney as soon as possible. There are many reasons why a truck driver might have been negligent, and distracted driving is certainly a common example – especially in New Mexico. Connect with a qualified attorney, and you can prove that this negligence led directly to your crash. Your lawsuit can then result in a settlement, providing you with the necessary funds to cover medical expenses, missed wages, and other damages.
Here are the biggest distractions for truck drivers in New Mexico:
1.  Inattentiveness
As obvious as it may sound, drivers who fail to pay attention to the road are at considerable risk of causing an accident. Simply becoming lost in thought is a genuine problem for many truck drivers, especially when you consider the long, bland, and featureless roads that these people find themselves speeding down for hours on end. A 2006 study found that driver inattentiveness was the leading factor for all crashes and near-crashes.
2. Calling and Texting
Truck drivers can easily become distracted by texts and calls. Texting while driving is completely against the law in New Mexico, but phone calls can still pose issues. Even with hands-free technology, an emotional conversation can easily take a driver's attention from the road.
3. Music
Music can help pass the time while truck drivers make their long journeys, but it can also be a distraction. Fiddling with the audio controls or changing the radio station can be quite dangerous, especially when traveling at high speeds. This is why many truckers choose to create lengthy playlists ahead of time.
4. Meals
Truckers often don't have time to stop very long for food or drink. This means that they often find themselves eating while driving. This can also prove to be a serious distraction.
5. Video Games
Believe it or not, some truckers play video games on their phones while driving. Some even install gaming consoles in their cabs.
Enlist the Help of a Qualified Attorney Today
If you have been injured in a truck accident, your first priority should be getting the medical attention you need. Once your situation has stabilized, your next priority should be getting in touch with a qualified attorney who can help you seek justice. Choose Brian K. Branch, Attorney at Law, and you can approach this situation in the most efficient way possible. If you believe that the truck driver in question may have been distracted, we'll help you prove it in court. Reach out and book your consultation today.
The Law Office of Brian K Branch
715 Marquette Ave. NW
Albuquerque, New Mexico 87102
Tel: 505.764.9710
Toll Free: 888.972.1212
Fax: 505.764.9722
https://truck-accident.usattorneys.com/wp-content/uploads/sites/2/2021/07/photodune-839741-pretty-woman-truck-driver-on-cell-phone-xs.jpg
548
364
efigueira
https://usattorneys.com/wp-content/uploads/sites/2/2020/01/logo.svg
efigueira
2021-07-20 14:56:46
2021-07-20 14:56:46
The Biggest Distractions for Truck Drivers in New Mexico