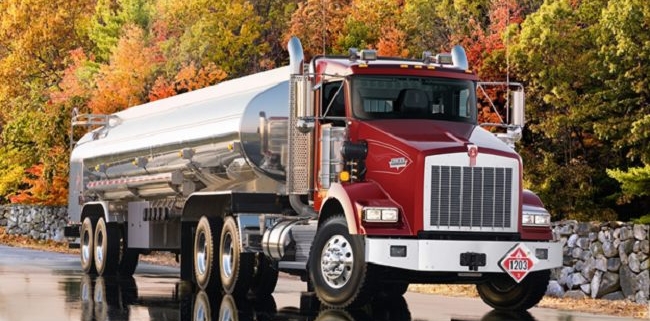 Pennsylvania – December 18, 2020
Major traffic delays were caused by a crash on December 18th  when a tractor trailer jack-knifed on Route 65 in the early morning hours, spilling more than 100 gallons of gasoline.  Crews were sent to the scene to soak up the spill and traffic was re-routed. If property damage occurs due to a tanker spill, a Pittsburgh truck accident attorney may be instrumental in damage compensation through insurance settlements, or legal action when necessary.
Driver actions to reduce tanker accidents.
Controlling surges – liquid surges can cause trailers to roll over when braking even though some tanks have baffles that control forward and backward surges, they do not control side to side movement.  Consistent brake pressure can assist in surge control.
Maintaining long stopping distances – a simple measure that will allow more reaction time, and decrease the likelihood of an impact.
Drive smoothly to keep liquid from moving around too much and upsetting truck balance.
Avoid skidding by driving with control, and moving slower in bad weather situations.
Observe speed limits to make certain you are driving safely for the type of roadway you are traveling.  This will also allow more reaction time to other vehicles, or road and weather situations.
When a tanker truck overturns, or crashes into a fixed object, or vehicle, and the accident results in damages, a skilled personal injury attorney will try to build a case utilizing information on driver actions directly before the crash as one component that may have resulted in the harms.
Property Loss determination.
A skilled personal injury truck attorney can help individuals sort out claims for damages arising out of this type of accident, whether it was a direct result of an impact, or caused by highway debris, or weather. Factors that will increase the likelihood of damage recovery involve driver's compliance with state and federal laws and specific trucking restrictions, determination of fault, and the extent of losses through personal injury and property damage.  Contact legal counsel to assist with loss determination.
Commercial trucking law violations.
Improper Maintenance
Driver Fatigue
Distracted Drivers
Commercial Company Negligence
Unsecured Loads
Driving in Extreme Weather
Insurance.
Pennsylvania utilizes the 51% rule, whereby an injured person can be up to 50% responsible for an accident and still collect damages.  An accident victim can only seek damages from the truck driver if they are less than 51 percent at fault. Full and limited tort are options that individuals can choose under their auto insurance policies in accordance with Pennsylvania motor vehicle financial responsibility laws. Personal injury legal action needs to be initiated within the two year statute of limitations in Pennsylvania.
Hire a lawyer.
Contact an experienced truck accident lawyer to fight for your rights to property damage compensation. The laws and regulations related to the trucking industry can be difficult to understand and the experienced legal professionals of Scanlon & Wojton Attorneys at Law can assist you with any potential claim for damages resulting from a truck accident.
Scanlon & Wojton, Attorneys at Law
Phone:  (412) 918-1241
Fax: (412) 235-7275
The Mitchell Building
304 Ross Street, Suite 510
Pittsburgh, Pa 15219
Sources:
https://www.legis.state.pa.us/WU01/LI/LI/CT/HTM/42/00.071.002.000..HTM
https://www.fmcsa.dot.gov/safety/data-and-statistics/large-truck-and-bus-crash-facts
https://truck-accident.usattorneys.com/wp-content/uploads/sites/2/2020/01/tanker.jpg
487
650
nora
https://usattorneys.com/wp-content/uploads/sites/2/2020/01/logo.svg
nora
2021-01-11 08:38:53
2021-01-11 08:39:27
Tanker driver actions impact Pennsylvania attorneys' efforts for damage compensation.