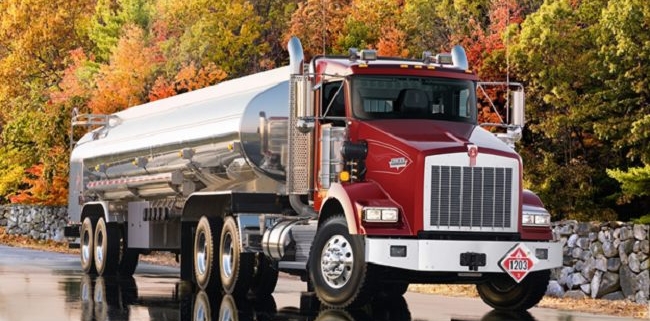 South Carolina – July 15, 2021
Tanker truck accidents seem to occur at frequent intervals in South Carolina, and it is important for accident victims to understand that they have a time limit to file a legal claim for their damages, referred to as the statute of limitations, and that there may be caps on the amount of damages they can be awarded.  A South Carolina truck accident attorney can guide victim's actions when insurance claim limits do not fully address the extent of damages.
A tanker truck was involved in an Aiken County crash on July 12, 2021 with reported injuries when the fully loaded fuel truck flipped over on its side.
Powderhouse Road and Athol Avenue was the scene of an accident involving a fuel tanker and a vehicle in Aiken County South Carolina on May 26, 2021.
Interstate 526 in South Carolina was the scene of a head-on collision with a tanker truck leading to a gas leak that closed both sides of the roadway for hours on April 2, 2021 according to law enforcement personnel.
A portion of Highway 151 in Chesterfield County South Carolina was shut down for most of the day on January 28, 2021 after a tanker crashed and spilled more than 300 hundred gallons of diesel fuel.
Damages to be requested.
Compensation may be  requested to cover both economic and non-economic losses, such as lost wages, medical bills, legal fees, and costs of property replacement as well as pain and suffering.  In some cases, additional punitive damages are awarded as an additional punishment to the person being sued.  Insurance companies and juries must consider what is a fair and reasonable amount of money based on a compilation of evidence provided to the court, by a truck accident lawyer, comparing the victim's life before the accident to the limitations imposed on that life after the accident.
Tanker driver actions to reduce accidents.
Controlling surges – liquid surges can cause trailers to roll over when braking even though some tanks have baffles that control forward and backward surges, they do not control side to side movement.  Consistent brake pressure can assist in surge control.
Maintaining long stopping distances – a simple measure that will allow more reaction time, and decrease the likelihood of an impact.
Drive smoothly to keep liquid from moving around too much and upsetting truck balance.
Avoid skidding by driving with control, and moving slower in bad weather situations.
Observe speed limits to make certain you are driving safely for the type of roadway you are traveling.  This will also allow more reaction time to other vehicles or road and weather situations.
Statute of limitations.
When personal injury is caused at the hands of another in South Carolina, the statute of limitations gives an accident victim three years from the date of the injury to file a lawsuit in the state's civil court system in accordance with S.C. Code Ann. section 15-3-530.  Accident victims should seek legal counsel after they have been screened for injuries and alerted their insurance company of the mishap.
Damage capitation.
Monetary awards for economic and non-economic damages in South Carolina can be capped, depending on the type of accident, or injury sustained.  Additionally, South Carolina caps the amount of punitive damages in injury cases limited to the greater of three times the actual damages, or $500,000.
Seek legal counsel.
Individuals who are involved in a tanker truck accident near Beaufort South Carolina should contact an experienced personal injury lawyer at Samuels Reynolds Law Firm.  They can help accident victims determine next actions to file an insurance claim, or initiate a civil suit.  Hiring an attorney may save time and aggravation throughout the process toward an award of damage compensation.
Samuels Reynolds Law Firm
1320 Richland Street
Columbia, S.C. 29201
Phone:  803-779-4000
Fax: 803-779-4004
Sources:
https://www.wrdw.com/2021/07/12/overturned-fuel-tanker-closes-aiken-county-road/
https://www.wrdw.com/2021/05/26/crews-respond-to-aiken-crash-involving-big-rig-car/
https://www.wsoctv.com/news/local/tanker-crash-fuel-spill-shuts-down-rural-chesterfield-county-highway/FAKTHMQY45FUNC2Q2IW6JFT6LU/
https://truck-accident.usattorneys.com/wp-content/uploads/sites/2/2020/01/tanker.jpg
487
650
nora
https://usattorneys.com/wp-content/uploads/sites/2/2020/01/logo.svg
nora
2021-07-15 15:46:12
2021-07-15 15:48:03
Statute of limitations and capitation impact truck accident damages in South Carolina.