Should I settle for a truck accident in Chicago?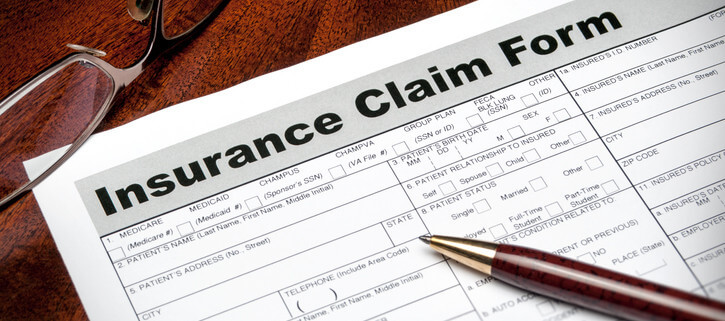 Chicago, IL – If you live in a major city, like Chicago, you're more likely to be involved in a truck accident than those living elsewhere in the state. According to the Illinois Department of transportation, most truck accidents happen on the highways leading to major cities or on city roads. Statistics show that collisions involving large commercial vehicles are more dangerous than crashes between passenger cars. In 2020, for instance, accidents involving tractor-trailers represented 3.8% of all crashes but accounted for almost 10% of all fatalities and 3.1% of injury crashes.
In a truck accident, it's always the occupants in a passenger car that suffer the most. They'll often be left with severe injuries if they make it out alive at all. Most victims will be left wondering 'what do I do now'. This is a major problem as truckers, especially those working for a big company, know exactly what to do. The moment they're in an accident they go into damage control mode, notify their employers and their bosses call their lawyers. If you want to have a chance at recovering the damages you deserve, this is exactly what you should do – look up reliable Chicago truck accident lawyers and get legal advice.
Do I need to talk to the insurer of the trucking company?
If you're in any sort of accident, you must notify your own insurance company as soon as possible. However, as Illinois is an at-fault state, when it comes to recovering damages you'll have to file a claim with the insurer representing the trucker or the trucking company.
When a trucker informs their employer there's been an accident and it's probably their fault, they'll alert their insurance company and they'll be very quick to react. Their main objective is to minimize the value of your potential claim and pay as little as possible.
You may be very surprised to get a call from the insurance company representing the trucker or his employer, but make no mistake about it, they don't have your best interests at heart and their compassion is entirely fake. They'll contact you sooner rather than later because they're well aware you're still in shock and quite a bit worried about your medical bills. 
If the insurance adjuster starts asking questions about the accident, do not give them any details. You have every right to be angry with the truck driver, but keep in mind that anything you say can be used to reduce your damages under Illinois' modified comparative negligence rule. 
Don't give them a recorded statement and refer them to your chosen Chicago accident lawyers.
Should I accept a settlement after a truck accident?
Absolutely not. They may tell you it's really the best offer they can make, but you don't have to believe them. Talk to some seasoned attorneys and they'll tell you that the first offer an insurance company makes is always a bad one and they're just hoping you're desperate enough to take whatever money they put on the table. 
Most truck accident claims are settled out of court, but you should let your lawyers look into the causes of the accident to determine who may be held accountable. In a truck accident, you can have more than one party who is liable for damages. It may very well be only the trucker's fault, but your lawyers may also build a case against the trucking company, the owner of the vehicle if the truck is leased, the owner of the cargo, or maybe the manufacturer of a defective part. Until you know for certain who is liable for your damages, do not accept any kind of settlement.
Source: Illinois Department of Transportation – 2020 Crash Facts and Statistics
Latest posts by jacqueline
(see all)
https://truck-accident.usattorneys.com/wp-content/uploads/sites/2/2021/06/iStock-484624179.jpg
482
725
jacqueline
https://usattorneys.com/wp-content/uploads/sites/2/2020/01/logo.svg
jacqueline
2022-06-21 09:27:19
2022-06-21 09:31:32
Should I settle for a truck accident in Chicago?