Reasons for weight limits for trucks in Louisville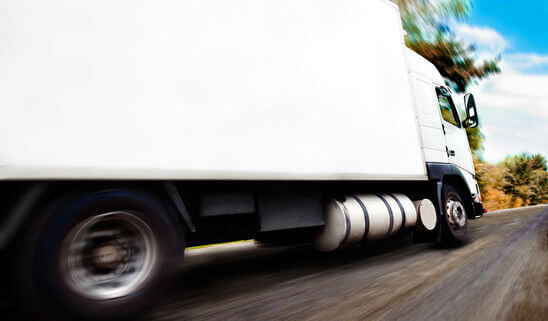 Louisville, KY – The process of driving commercial trucks and shipping goods is heavily regulated by the government. One important regulation for truck drivers is to be mindful of weight limits. This is done for a number of different reasons, but mostly for the purpose of keeping the roads safe, especially other drivers near the truck. It is helpful for those who have been involved in an accident with a truck that was too heavy to understand how these regulations may factor into their lawsuit. Experienced attorneys who deal with these kinds of cases can provide more detailed information. 
Control issues
If a truck is too heavy, it is much more difficult to control. This means that the driver can have serious problems during a turn or while braking. In severe situations involving the loss of control, the trailer of the semi truck can tip on its side or roll over. When this happens on large highways, many cars can be affected and there is the possibility of serious injury and death. The victims will have the right to contact Louisville truck accident lawyers for the purposes of receiving compensation for their losses. 
Braking problems
A vehicle that is beyond the weight limits also puts much more strain on the brakes. This means that the vehicle will take longer to come to a complete stop, and the brakes can have a sudden failure where they will stop working altogether. There have been situations where trucks with braking problems crash into stopped vehicles with devastating results. Louisville accident lawyers can sue these drivers. 
Turns become more dangerous
When a trucker needs to make a turn or drive around a sharp curve, this is one of the most dangerous times. If the vehicle is excessively heavy, it is more likely to get stuck or flip over. This has obvious potential for causing property damage and harming people in other vehicles nearby. 
Overloading
If cargo is overloaded or improperly secured on the vehicle, it is more likely to be damaged or end up as debris on the roads. Debris can also create the danger of accidents.
How weight limits are violated
Even though there are many weigh stations on highways in Kentucky and other states, there are no guarantees that the limits are enforced. Some truckers or their employers may be simply concerned about getting the job done than worrying about safety. If a truck is weighed and a violation is found, the authorities can take the vehicle out of service for a certain period of time. If this happens, deadlines can be missed and the company will likely lose money.  
Finding a truck accident lawyer in Louisville
USAttorneys.com is a service that helps people find the right lawyers. Anyone who is looking for an attorney in their area can call 800-672-3103 for help. 
https://truck-accident.usattorneys.com/wp-content/uploads/sites/2/2021/12/photodune-11581727-truck-and-road-xs.jpg
365
548
brian
https://usattorneys.com/wp-content/uploads/sites/2/2020/01/logo.svg
brian
2022-06-23 13:46:33
2022-06-23 13:46:33
Reasons for weight limits for trucks in Louisville