Pros and cons of hiring a personal injury attorney in Fort Lauderdale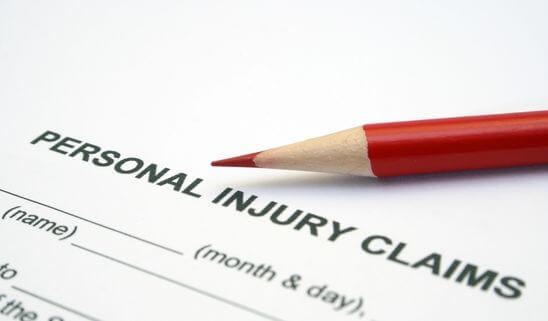 Fort Lauderdale, FL – Accidents happen and most people aren't prepared to deal with the financial losses, so they'll have to file a personal injury claim to recover their medical expenses, the lost wages as well as the damages they deserve for their suffering. If you were injured in an accident caused by someone else's negligence, that individual or entity needs to pay for what they've done to you.
Is it worth hiring a personal injury lawyer in Fort Lauderdale? That depends on the extent of your injuries, but ultimately anyone has to decide what's right for them. 
When should I hire a personal injury attorney?
If you were involved in a minor accident, you won't need a lawyer. When you have only superficial injuries that will easily heal, the total value of your damages will be a few thousand dollars which you can recover under your Personal Injury Protection. No need to involve a lawyer.
On the other hand, if you have sustained severe injuries and your medical bills are in the tens of thousand dollars or even more, you might want to consider talking to an experienced Fort Lauderdale personal injury lawyer. 
Pros of hiring a personal injury lawyer
They know the law
When you file a personal injury claim against someone you will have to prove that it was a case of negligence, that is more than a simple mistake. There are several elements involved in a negligence case and only an accident lawyer knows how to deal with those. Or you may have to determine who is liable for your damages. In a truck accident for instance, you may have more than one liable party.
Lawyers know how to deal with insurance adjuster
If you're involved in a car accident, you'll have to file a claim with the insurer representing the other driver. The insurance adjuster will look for any pretext to minimize the value of your claim, using the comparative negligence law. If you don't know exactly how this works, you won't be able to counter the adjuster's arguments.
Only a lawyer will tell you how much your claim is worth
Rule number one of making an insurance claim is knowing how much money you are entitled to. When you send a demand letter, you'd better know what money you're after, and ask for more so there's room for negotiation. Whether you decide to hire a lawyer or not, never accept the first offer the insurance company puts on the table as it's certainly only a fraction of what you truly deserve.
The value of your claim will depend on the medical costs, the lost earnings, but also on your pain and suffering, and it's very hard to put a price on that. Or convince the insurance adjuster you deserve that kind of money. In certain cases, you may also be entitled to punitive damages and you'll probably have to sue for that.
A lawyer can tell you if you have the right to sue
Unlike other states, Florida has very strict laws on personal injury lawsuits. You can sue someone only if you have sustained severe or life-changing injuries. Only a seasoned Florida accident lawyer can tell you if your injuries meet the threshold and help you gather the evidence to prove it.
The cons of hiring a personal injury lawyer
Everyone understands that hiring a lawyer costs money. It can get quite pricey if you look for a reputable one. That is indeed a problem, but lawyers know that right after an accident spending money on attorneys is the last thing you want to do. That's why any decent personal injury attorney works on a contingency fee. There's nothing to pay upfront. They'll only get paid when they win the case for you. The good thing about this type of arrangement is that no accident lawyer will waste your time. If they think you can't win, they'll tell you so and they won't take your case. 
As for the fee, it's the attorney's job to get a good settlement so it covers all your damages, plus what you owe them. 
If you were recently injured while on vacation in Florida, schedule a free consultation with a personal injury lawyer at the Madalon Law firm, with offices in Miami and Fort Lauderdale. 
Contact info:
Phone : (877) 486-2883
Fort Lauderdale Office
100 N. Federal Hwy #CU5
Fort Lauderdale, FL 33301
Miami Office
150 SE 2nd Ave, Suite 300
Miami FL 33131
Latest posts by jacqueline
(see all)
https://truck-accident.usattorneys.com/wp-content/uploads/sites/2/2021/09/photodune-1865919-personal-injury-claim-xs.jpg
365
548
jacqueline
https://usattorneys.com/wp-content/uploads/sites/2/2020/01/logo.svg
jacqueline
2022-07-05 10:44:02
2022-07-05 10:44:02
Pros and cons of hiring a personal injury attorney in Fort Lauderdale