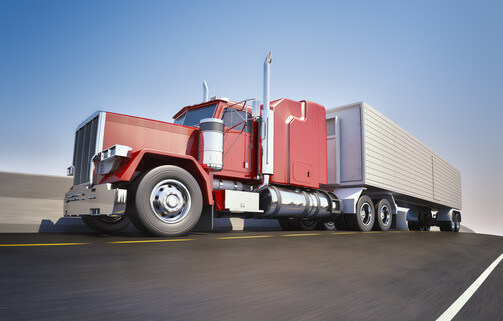 According to law enforcement officers in Albuquerque, on June 28th, a tractor-trailer was involved in a multi-vehicle accident resulting in multiple injuries. The crash occurred at 12:52 a.m. on Interstate 40.
State troopers stated that the semi rolled over after the accident, colliding with multiple vehicles. The crash happened in the eastbound lanes of the freeway near Eubank Boulevard. Debris was scattered across all lanes, which caused them to be shut down while crews worked to clear the rubble. 
Ambulances responded immediately, and several injuries were reported. The conditions of the victims have yet to be reported at this time. 
No reports have been made as to the cause of the crash, which remains under investigation.  
Semi-Truck Accidents in New Mexico 
In 2019, the recorded rate at which people were killed in crashes in New Mexico rose to its highest level, with an average of 20 people per 100,000. Any type of accident has the potential to be devastating; however, accidents in New Mexico involving semi-trucks, like anywhere else in the U.S., are often fatal, and when they're not, cause catastrophic injuries. It is essential to understand your fundamental rights, whether you were involved in a crash or lost a loved one in a tragic accident.
Whatever your circumstances might be, having the help of a skilled and competent lawyer will ensure your rights are protected. They will help keep your insurance company from backing out on the promises they made to you and, if another party's negligence was the cause of your injuries, will fight to hold them accountable for your damages.
Enlist the Help of a Qualified Attorney Today
Every day there are tragic stories on the news about fatal accidents, and it is hard to honestly believe it could ever happen to you. For this reason, when a crash does occur, and you are involved, the pain can be excruciating and confusing to understand. You may be fumbling for answers as to how you can possibly move forward, which is why it is critical to seek the help of others. A good lawyer by your side can reduce your stress significantly and help you return to some semblance of normality. 
At The Law Office of Brian K Branch, we have over 30 years of experience working with wrongful death and serious personal injury claims. We are patient and understand with our clients, yet we have the confidence and motivation to fight for what they deserve. If you or someone you love has been involved in a severe crash, we would be proud to hear your story and help build you a solid case. Reach out today to book a consultation at our office in Albuquerque.
The Law Office of Brian K Branch
715 Marquette Ave. NW
Albuquerque, New Mexico 87102
Tel: 505.764.9710
Toll Free: 888.972.1212
https://truck-accident.usattorneys.com/wp-content/uploads/sites/2/2021/06/photodune-3141475-big-18-wheeler-xs.jpg
398
503
efigueira
https://usattorneys.com/wp-content/uploads/sites/2/2020/01/logo.svg
efigueira
2021-07-09 10:02:06
2021-07-09 10:02:06
 Injuries Reported After Multi-Vehicle and Semi Accident on I-40