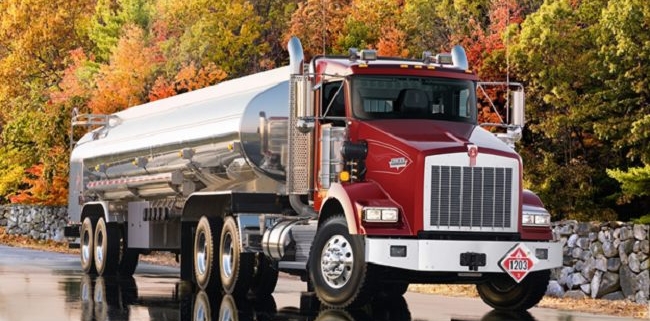 Texas – September 2020
High levels of damage to property, catastrophic physical injury and death are all too common in Texas truck accidents.  In 2017, 4,657 fatal crashes involving large trucks occurred in the United States, highlighting some reasons for truck accidents, including distracted driving, mechanical failures, driver fatigue, manufacturer defects, poor weather conditions, and overloaded cargo.  An experienced truck accident attorney can provide more detail regarding how these reasons contribute to claims of negligence.
Tanker under-load.
Overloading cargo is often cited as dangerous to driver's safety, but under-loading tanker trucks carrying liquid cargo can be deadly. Whenever a tank is not filled enough, the liquid can slosh around inside the tank when a truck takes a turn, or curve, especially at high speeds. The uneven weight distribution and the type of substance transported, such as flammable liquids, pressurized gases, or highly toxic chemicals increase catastrophic risks.  Individuals should contact a truck accident attorney to discuss legal options after an accident involving a tanker.
Truck driver actions.
 Controlling surges when braking, or navigating turns, with the use of bulkheads, or baffles and consistent brake pressure to assist surge control may reduce dangers.
Bulkheads – use a solid divider to divide a liquid tanker into several smaller tanks. When loading, and unloading the smaller tanks, the driver must pay attention to weight distribution for the dividers are solid. Putting too much weight on the front or rear of the vehicle will cause adverse effects.
Baffles are bulkheads that have holes in them to let the liquid flow through. The baffles help control the forward and backward liquid surge. In these trailers, the internal movement of the product is minimal.
Avoid skidding by driving with control, and moving slower in bad weather situations.
Observe speed limits to ensure safe driving for the type of roadway navigated.
Comparative Negligence (51% Rule).
Texas utilizes the 51% rule, whereby an injured person can be up to 50% responsible for an accident and still collect damages in a Texas personal injury claim, but if fault is decided above 50%, victims cannot receive relevant compensation from another driver.  In personal injury, or wrongful death lawsuits, economic damages; non-economic damages; and punitive damages may be awarded specific to a truck accident case.
Seek legal counsel.
Seek legal counsel from an experienced professional attorney who understands trucking industry regulations. The Cooper Law Firm has the resources to determine the percentage of fault applied to each driver after reviewing police reports, witness reports, car damages, roadway marks and other factors present at the time of the accident so they can move forward to a proper settlement that is unique to each truck accident case.
Cooper Law Firm
N. Eric Cooper
Mailing: P.O. Box 2222
Longview, TX 75606
Address: 501 N Third St,
Longview, TX 75601
Telephone ; (903) 297-0037
Toll-Free: 1-855-297-HURT (4878)
Facsimile: (903) 236-0035
Sources:
https://www.statista.com/statistics/191544/fatal-large-truck-crashes-in-the-us/
https://statutes.capitol.texas.gov/Docs/TN/htm/TN.601.htm#601.051
https://statutes.capitol.texas.gov/Docs/SDocs/CIVILPRACTICEANDREMEDIESCODE.pdf
https://truck-accident.usattorneys.com/wp-content/uploads/sites/2/2020/01/tanker.jpg
487
650
nora
https://usattorneys.com/wp-content/uploads/sites/2/2020/01/logo.svg
nora
2020-12-07 11:39:44
2020-12-07 11:39:44
How does under-loading contribute to big rig tanker accidents near Tyler Texas?