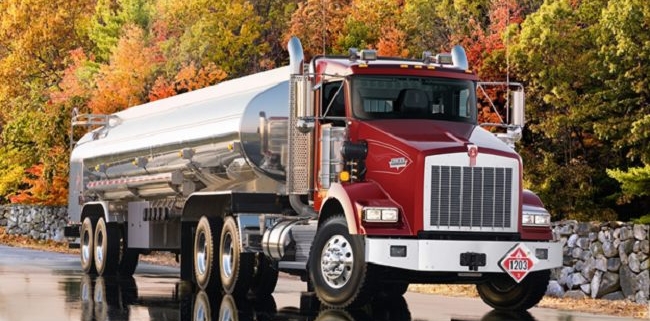 New Jersey – August 3, 2021
The National Highway Traffic Safety Administration is charged with the responsibility of reducing the personal and property losses resulting from motor vehicle crashes. The goal of FMCSA is to reduce the number of commercial truck and bus crashes.  People killed in crashes involving large revealed large-truck occupant fatalities in multiple-vehicle crashes increased by 45, a 13-percent increase from 2018; nonoccupants killed increased by 16, a 2.9-percent increase from 2018; and occupants of other vehicles killed decreased by 19, a 0.5-percent decrease from 2018. Tanker trucks may be more dangerous than regular large trailer carriers because of the weight distribution and the type of substance they are carrying, such as flammable liquids, pressurized gases, or highly toxic chemicals that are difficult to clean up after an accident.  Accident victims who have suffered bodily injury, or property damage after being in a crash with a large truck should contact a truck accident attorney for guidance.
Commercial driver licensure (CDL).
Because of the difficult maneuverability and specialized mechanisms in big rigs and tankers, proper training must be undertaken to receive a CDL.  Commercial driver records reveal individual driving patterns through ticketed repeat offenses including speeding, or improper maintenance of vehicles and should be considered when accidents occur. These are red flags to commercial driver regulators and should be monitored.
Driver actions to reduce tanker accidents.
Controlling surges – liquid surges can cause trailers to roll over when braking even though some tanks have baffles that control forward and backward surges, they do not control side to side movement.  Consistent brake pressure can assist in surge control.
Maintaining long stopping distances – a simple measure that will allow more reaction time, and decrease the likelihood of an impact.
Drive smoothly to keep liquid from moving around too much and upsetting truck balance.
Avoid skidding by driving with control, and moving slower in bad weather situations.
Observe speed limits to make certain you are driving safely for the type of roadway you are traveling.  This will also allow more reaction time to other vehicles or road and weather situations.
After a collision with a tanker truck, if able, drivers should calmly assess the situation for life-threatening conditions and distance themselves from potential explosions and toxic chemical spills.  If it is possible, they should move vehicles out of traffic, or signal drivers to move around damaged vehicles.
New Jersey insurance.
New Jersey follows the no-fault insurance laws allowing an insured to file a claim with their own carrier for certain damages and injuries, before filing against a negligent party. When damages exceed maximum coverage amounts on a no fault policy, a victim can file against the at-fault driver's insurance policy.  In catastrophic loss accidents, it may be wise to speak with an experienced accident attorney to seek alternate avenues for monetary recovery. Under New Jersey's "comparative fault" system, injured parties can receive compensation if they are 50%, or less responsible for the accident, also known as the 51%  rule.  A claim must be filed within two years from the date of the accident, but guidance from a New Jersey lawyer is recommended when timeline deviations are supported by case facts.
Hire a lawyer.
If you have been involved in a truck accident near Paterson New Jersey, connect with an experienced accident attorney at USAttorneys.com, who can explain your legal options.
Sources.
https://casetext.com/statute/new-jersey-statutes/title-39-motor-vehicles-and-traffic-regulation/chapter-396a/section-396a-131-two-year-limitation-on-action-for-payment-of-benefits?
https://www.nhtsa.gov/sites/nhtsa.gov/files/18esv-000252.pdf
https://truck-accident.usattorneys.com/wp-content/uploads/sites/2/2020/01/tanker.jpg
487
650
nora
https://usattorneys.com/wp-content/uploads/sites/2/2020/01/logo.svg
nora
2021-08-04 13:28:56
2021-08-04 13:45:05
How can tanker drivers take action to reduce accidents in Paterson New Jersey?