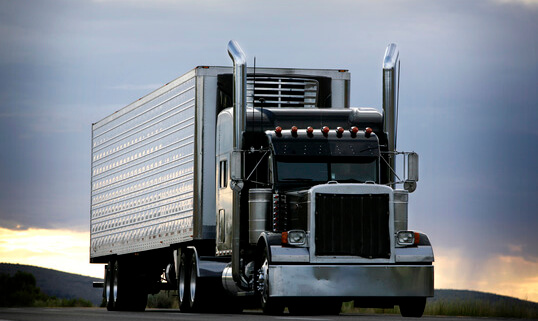 Another truck accident in Mississippi has raised fresh questions about the safety of the trucking industry in the Magnolia State. Another person has lost their life as a result of this accident, highlighting the fact that these semi-truck crashes tend to result in extremely serious consequences for those involved. Whether it's self-driving technology, stricter laws, or better training for truck drivers, something needs to be done.
If you have suffered injuries due to a truck accident in Mississippi, you can take legal action against those responsible. Team up with a qualified, experienced truck accident attorney, and you can file a personal injury lawsuit against either the truck driver or the trucking company itself. A lawsuit can provide you with a settlement that covers medical expenses, missed wages, and any other damages you might have incurred due to the crash.
Truck Driver Dies on the Interstate 22
On July 19th of 2021, a truck driver was heading west down Interstate 22 in Union County. The 18-wheeler struck an SUV that was also moving West, although this smaller vehicle was not moving at the time of the crash. The collision sent the semi-truck onto the shoulder, while the truck ran completely off the shoulder and flipped over, eventually going straight into the woods at the side of the highway.
The impact of this crash killed the 56-year-old truck driver, who was from Alabama. Both the SUV driver and the truck driver were taken to Baptist Memorial Hospital. Once again, the Mississippi Highway Patrol urged drivers to exercise caution when traveling on highways.
Filing a Wrongful Death Claim
After a victim dies due to a truck accident, their family can take legal action on their behalf. This is called a wrongful death claim. These lawsuits are similar to a normal personal injury claim, although the damages are slightly different. Because the family has lost a reliable wage earner, they can receive damages under "loss of future earnings." They can also receive funds to cover funeral expenses. Non-economic damages for wrongful death claims include "loss of consortium." This is when a spouse receives financial compensation for the emotional turmoil of losing a loved one.
Enlist the Help of a Qualified Attorney Today
If you've been searching the Jackson area for a qualified, experienced truck accident attorney, look no further than Ballard Law, PLLC. We have considerable experience with a wide range of personal injury cases, including those involving truck accidents. No one should have to deal with medical expenses, missed wages, and other damages because of a crash that wasn't their fault. Book your consultation today, and we can help you get the settlement you need to move on with your life.
Ballard Law, PLLC
108 S President St.
Jackson, MS 39201
(769) 572-5111
https://truck-accident.usattorneys.com/wp-content/uploads/sites/2/2021/07/photodune-3150185-truck-xs-1.jpg
371
538
efigueira
https://usattorneys.com/wp-content/uploads/sites/2/2020/01/logo.svg
efigueira
2021-07-21 10:51:29
2021-07-21 10:51:29
Fatal Truck Accident Reported by Mississippi Highway Patrol