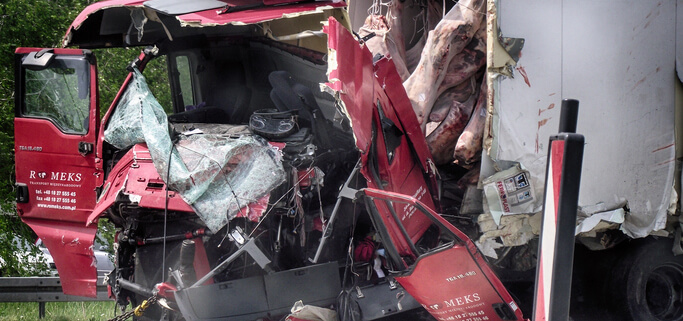 New Mexico has witnessed yet another fatal truck accident, and the incident caused the 1-40 to be closed. In a state that has long been troubled by truck accidents, this is not good news. Injured victims and deceased individuals deserve a higher degree of safety, and our roads shouldn't feel like a scene from Mad Max on a daily basis.
Although the responsibility for addressing these concerns falls mostly in the hands of the government, you can also take some control over what happens after a truck accident in New Mexico. Enlist the help of a qualified, experienced truck accident attorney, and you can approach this situation in an effective, confident manner.
With a lawsuit, you achieve two very important things: First of all, you send a message that unsafe truckers and operators have no place on New Mexico's roads. This helps improve safety for everyone. Secondly, you give yourself the opportunity to recover a substantial settlement for your damages. This can help you cover medical expenses, missed wages, and more.
Two Die in Cibola County Truck Crash
Two people have lost their lives after a multi-vehicle accident that involved a semi-truck. The two main vehicles were the truck and a second passenger car, although other motorists were also affected. The drivers of the two main vehicles lost their lives, while multiple injuries suffered by other motorists were also reported. Photos from the incident show an almost completely destroyed semi-truck, left in a heap of twisted wreckage by the side of the 1-40. As a result of this crash, Interstate 40 was closed for several hours.
Filing a Wrongful Death Claim
In the recent crash, the victims did not survive. While this is obviously unfortunate, it doesn't mean that a lawsuit cannot be filed. The surviving family members of the victim can file what is known as a "wrongful death claim." This is when family members file a lawsuit on behalf of their deceased loved one. A lawsuit such as this can provide families with much-needed financial compensation. Damages such as "loss of future earnings" ensure that families can continue to support themselves ever after losing a primary wage earner. Other damages include loss of consortium, funeral expenses, and more.
Enlist the Help of a Qualified Attorney Today
If you've been searching the New Mexico area for a qualified, experienced truck accident attorney, look no further than Brian K. Branch, Attorney at Law. We have considerable experience with personal injury cases in the Land of Enchantment, and we are passionate about helping victims of truck accidents. You shouldn't be left to deal with the consequences of these crashes on your own. Reach out, book your consultation with us today, and start taking decisive legal action.
The Law Office of Brian K Branch
715 Marquette Ave. NW
Albuquerque, New Mexico 87102
Tel: 505.764.9710
Toll Free: 888.972.1212
Fax: 505.764.9722
https://truck-accident.usattorneys.com/wp-content/uploads/sites/2/2021/07/iStock-922922988.jpg
512
683
efigueira
https://usattorneys.com/wp-content/uploads/sites/2/2020/01/logo.svg
efigueira
2021-07-21 11:09:01
2021-07-21 11:10:08
1-40 Closed After Fatal Truck Accident in New Mexico